I was freshly demoted from my management position at a large broadcast communications company when I found Toastmasters while surfing the net.
In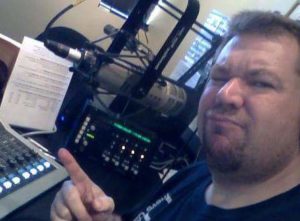 the six years since I first joined I have grown as a communicator and leader. I have been on the radio for 30 years as a radio personality and manager but it was not until Toastmasters that I was comfortable speaking out from behind the microphone. This June I will complete my DTM and for me it will be a major accomplishment. With the skills Toastmasters has helped me develop I was able to move back into management at my place of employment. Thank you to Toastmasters and the leaders and mentors along the way that helped me.
Editor's Note: Sam is a member of Off-The-Cuff Albuquerque and was named District 23's Toastmaster of the Year in 2013. He is pictured above (right) receiving his award from Past International President George Yen.