A long-time Toastmaster and former District Governor, Vickie Sigler passed away on November 30, 2017.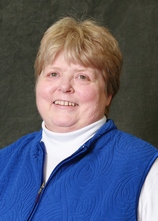 As a member of TI Masters (which met at Texas Instruments in Lubbock) and more recently at Toasters club, both in Lubbock, Texas, Vickie set a strong example for the newer members of her club. From encouraging leadership to mentoring speaking skills, Vickie provided a wealth of knowledge to members of Toastmasters.
She served many years in club and district leadership. From July 1, 1998, to June 30, 1999, Vickie served her fellow Toastmasters as the District 44 Governor. In this role, she worked to strengthen the 60 clubs in her district, which covered the Oklahoma Panhandle and the Texas Panhandle down to Midland, Odessa, and Abilene.
Born September 4, 1950, she was an avid writer and had moved from Lubbock to Ruidoso, New Mexico, to care for her mother.